FIRE FLOWERS
28 Pages, Self-printed with Two Colour Risograph on Recycled Paper, Hand Sewn and Hand Written with Brailles.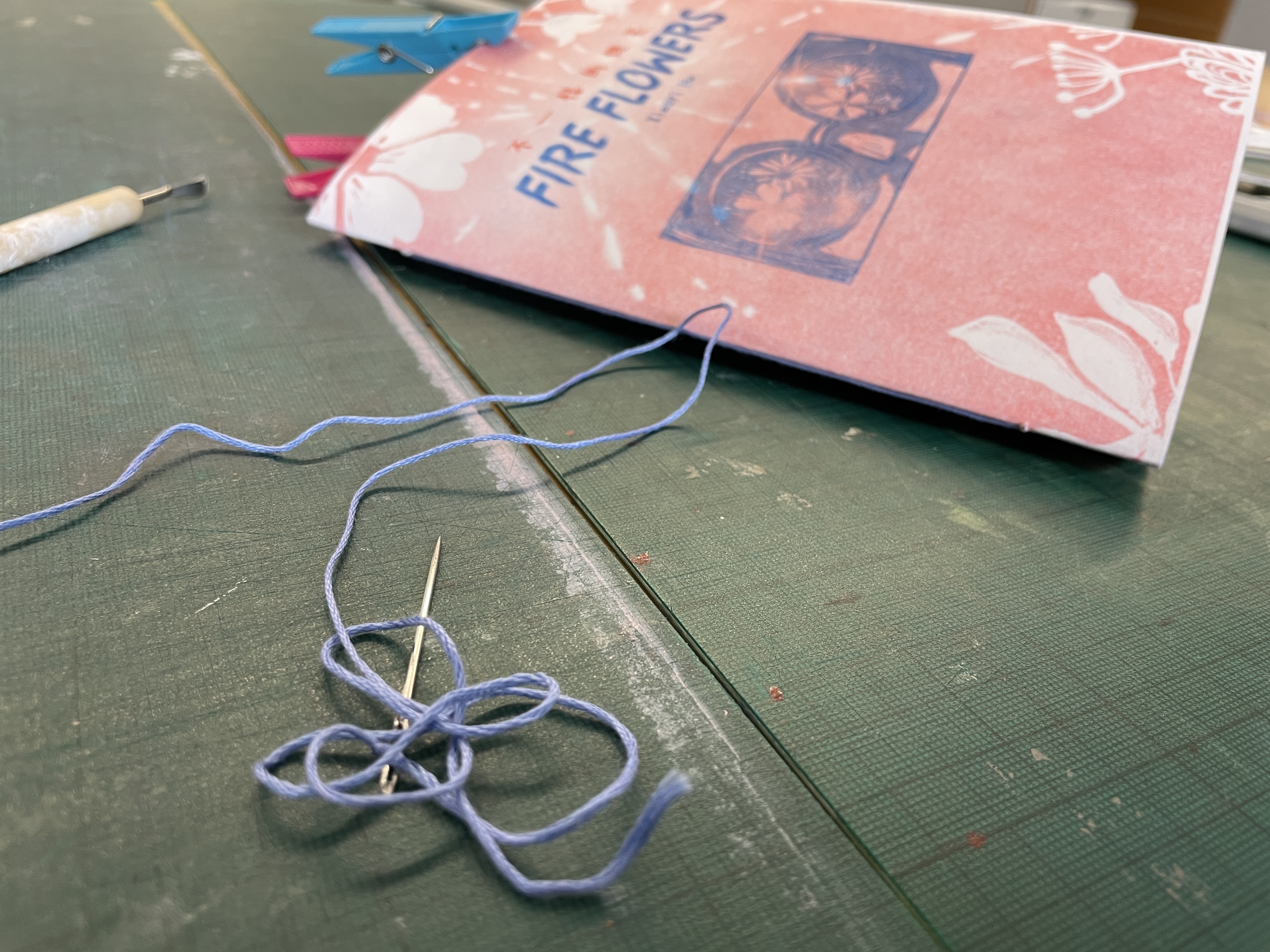 This is a research-based fictional comic after an interview with a friend who lost sight in her childhood. In the interview, she was asked to describe a beautiful scene in her mind. To my surprise, what she depicted were her memories which felt visually vivid with colours, sounds, touch and scents.
Inspired by this, the sequential arts in this comic depict a blind character's multi-sensory interaction with the physical world through a peaceful daily walk out in her neighbourhood. How would she feel stimulated by a series of scenes in her surroundings?...
The story tries to convey the message that beauty is not only to be seen by eyes. Our other human senses subtly and deeply trigger a different type of imaginative beauty as if another reality of the world unknown to the sighted.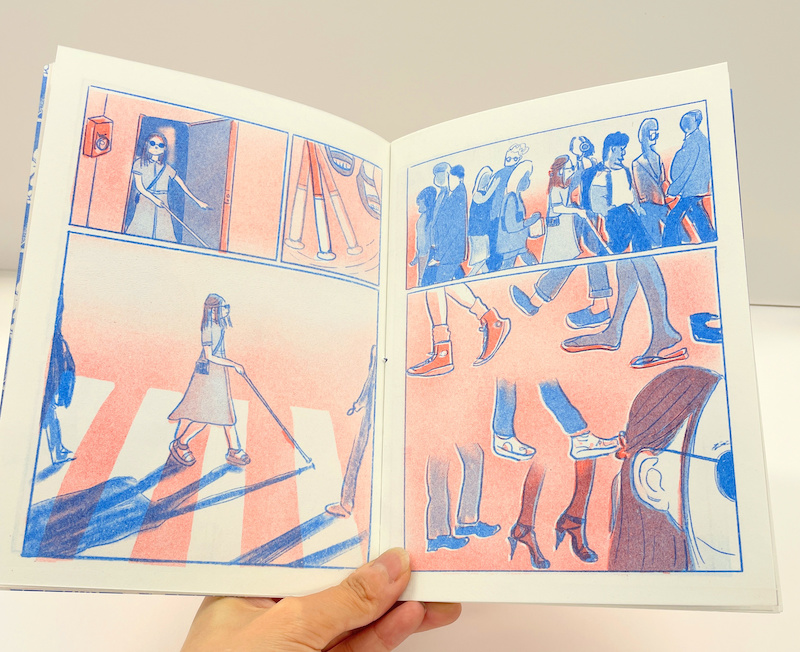 The aim of the project was to explore non-visual multi-sensory experiences through visual storytelling. An inclusive perspective is intended to bring to the readers. Beside the risograph comic, various approaches have also been experimented during this project, including woodcut, animation, blind embossing and Brailles writing to bring in the tactile sense.
An accessbile version has also been produced by collaborating with Scottish Voice Actor Siobhan Lumsden.
Audio Link -
https://soundcloud.com/user-315298310/fire-flowers-audio-comic
Blind Embossing has
also been explored in this project.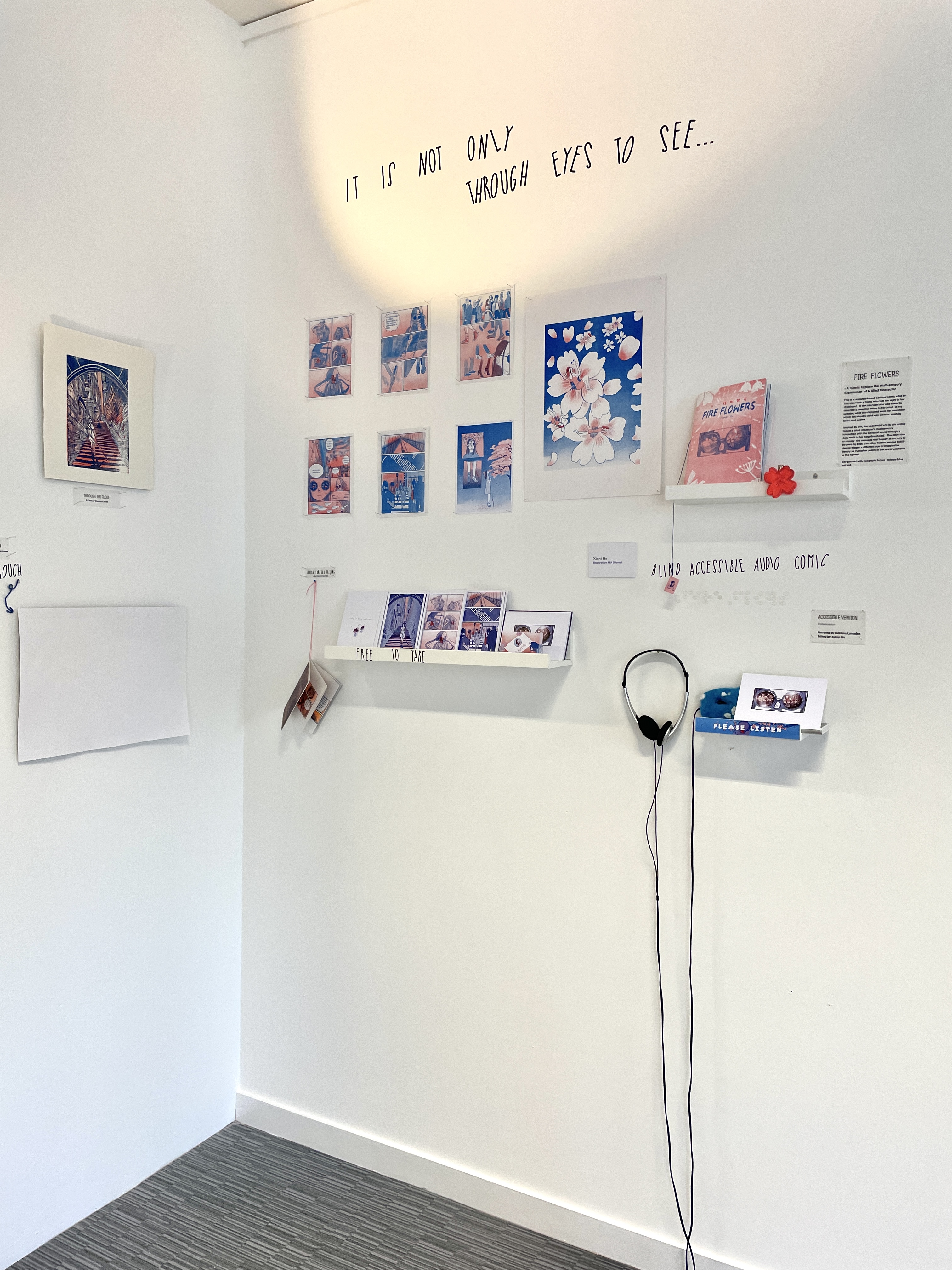 Showcased at Edinburgh College of Art MA Illustration Degree Show, August 2022
Two-Colour Woodcut Print
Review from Broken Frontier
Link to Full Article